Real Estate Vietnam 2020 really standing still?
Vietnam's real estate market in 2020 is almost "immobile" due to the impact of the COVID-19 epidemic, but this tranquility will not last long when investment opportunities in real estate in Vietnam are promising. prospered because our country is responding very well to epidemics.
Overview of Vietnam's real estate situation in 2020
It can be said that the period of more than the first half of 2020 is a "dark journey" for the Vietnamese economy in general and the real estate market of Vietnam in particular. In which, the segment most heavily affected is real estate for rent and resort, followed by the office segment, the housing market is not "immune".
For the rental real estate market, the COVID-19 translation has accelerated the transition from traditional shopping to online shopping, causing this market to "get hit" quickly. Social stretches and a sense of health protection have changed the way customers shop. Instead of the store experience, customers have switched to using technology applications, leading to a series of business premises in big cities like Hanoi and Ho Chi Minh City. Ho Chi Minh City offers discounts or signs for rent, even closed because there are no customers. However, after the epidemic got under control, the number of people visiting shopping malls or retail spaces also started to increase and showed signs of recovery, although this level is still lower than before COVID- 19.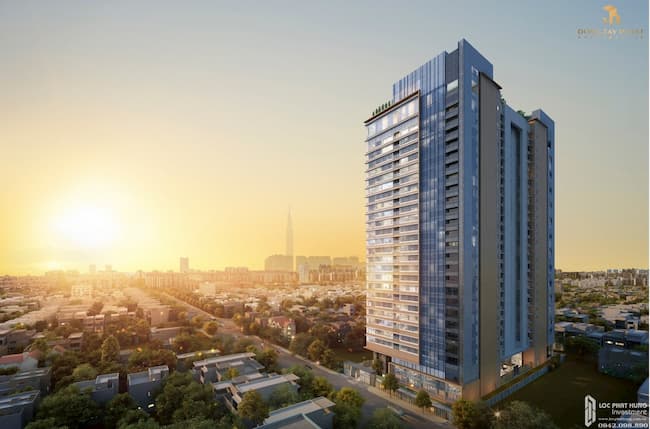 With the tourism and resort real estate, some segments such as luxury real estate, luxury resort real estate and services that depend on foreign tourists are strongly affected. The good sign is that, after months of the tourism industry almost "closed", the "thirst" for domestic tourism is prompting followers to look for new places in the country, even familiar destinations. Belonging also brings a completely new feeling after a long period of isolation.
A Travel Advisory Council (TAB) survey in September 2020 with more than 1,000 participants recorded that more than 20% of people wanted to travel between December 2020 and January 2021, at the time of Christmas and New Year. 12.4% plan to travel on the Lunar New Year, from February to April 2021, 18.2% of people want to travel on a summer vacation (from May to September 2021) and only 8, 1% of people think they will travel later.
Office real estate almost fell into the "hibernation" phase in the first half of 2020. However, experiencing two major social gaps at the end of Q1 and in the third quarter of 2020, Vietnam witnessed demonstrated good translation control ability, bringing positive signals to the supply of projects and real estate transaction products. When 34.6 thousand enterprises returned to operation, an increase of 25.5% over the same period in 2019 according to Starlake Villa, followed by an increase in demand for office real estate; proves the importance of this type of real estate in Vietnam, although CEOs have a "more open" view of working remotely.
The housing market alone is showing gradual "warm" signs. Data from the Vietnam Real Estate Brokerage Association (VARs) report showed that the total number of housing products sold on the market in the third quarter reached 73,933 units compared to the other two quarters of the year.
After nearly 12 months of looking back, accompanied by challenges caused by the COVID-19 epidemic, Vietnam's real estate market still holds great potential for development, attracting many domestic and foreign investors above all. segment. Besides emerging as a safe country, with many effective anti-epidemic measures, the best thing investors can see in Vietnamese real estate is an investment that delivers long-term returns. . Many investors also said that the COVID-19 translation has brought new trends and opportunities for the real estate industry. For example, the trend of stay-in-place tourism (staycation) is blooming, being a "support" for the resort real estate market, helping hotel and resort operators "hold on" in a difficult period due to COVID. -19 cause. Since then, the models of inner-city resorts, hotels focus on architectural design, healthcare resorts, complex resorts with unique entertainment, culinary experiences or weekend resorts are the main opportunities. Promising opportunities to attract investors.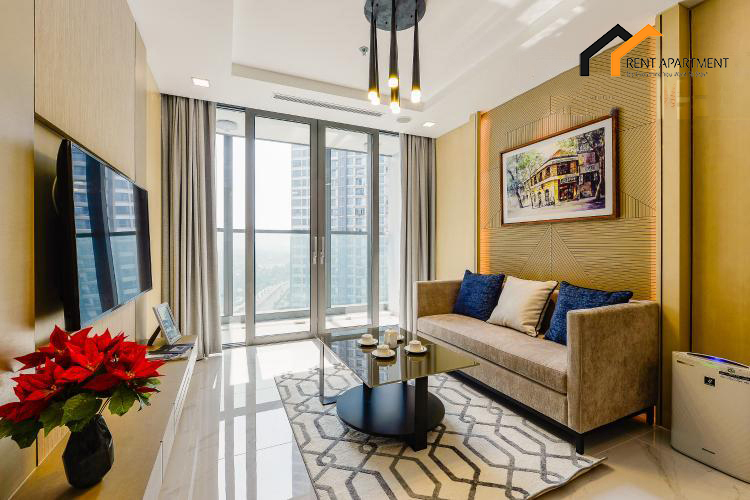 In anticipation of this potential, many domestic and foreign real estate developers, especially the giants in the industry, have implemented a series of resort projects across the country. Not out of the race, Grace World Real Estate Group – a new name in the field of real estate investment and development has appeared with many notable projects. Grace World's orientation is to become a leader in high-end coastal resort real estate, middle and high-end urban apartments … in parallel with business development in the financial and construction sectors. to build a solid position for the long-term development of the group.
One of the advantages that help Grace World confidently enter the real estate market during this period is its strong financial potential, with the support of many large and well-known investors in the financial sector, real estate. Grace World also does not hide its ambition to conduct an IPO in 2021.
The corporation's development orientation follows the multi-industry trend, but Grace World still focuses on deep development in each industry, the main product suitable for each moment. With the guideline "Value investment, creating future", Grace World has promoted cooperation agreements with leading international partners in the field of design, construction, real estate management. This is a commitment to quality for all projects as well as the highest standards that Grace World wants to bring to customers and investors.
Catching up with real estate trends, especially high-end resort real estate in the "new normal" period from COVID-19 translation, Grace World has accelerated the search and ownership of large, favorable land bank center, East, West, South areas of Ho Chi Minh City and Ba Ria – Vung Tau province. Creating a premise for Grace World to develop a 6-star standard resort project. This will also be the first step on the path of realizing Grace World's "Reaching the Sea" ambition in the fields that this business participates in.